Bramcote Open Meet 2022 - (3EM221582)
Held on Sunday 27th November 2022
On the Day
The meet will be held on Sunday 27th November 2022 at Bramcote Leisure Centre which can be found here on Google Maps.
Information for the day will be available here: Bramcote Open 2022 - On the Day Information.
Programme
The programme contains information for competitors, spectators and supporters. Click on the picture below to download it.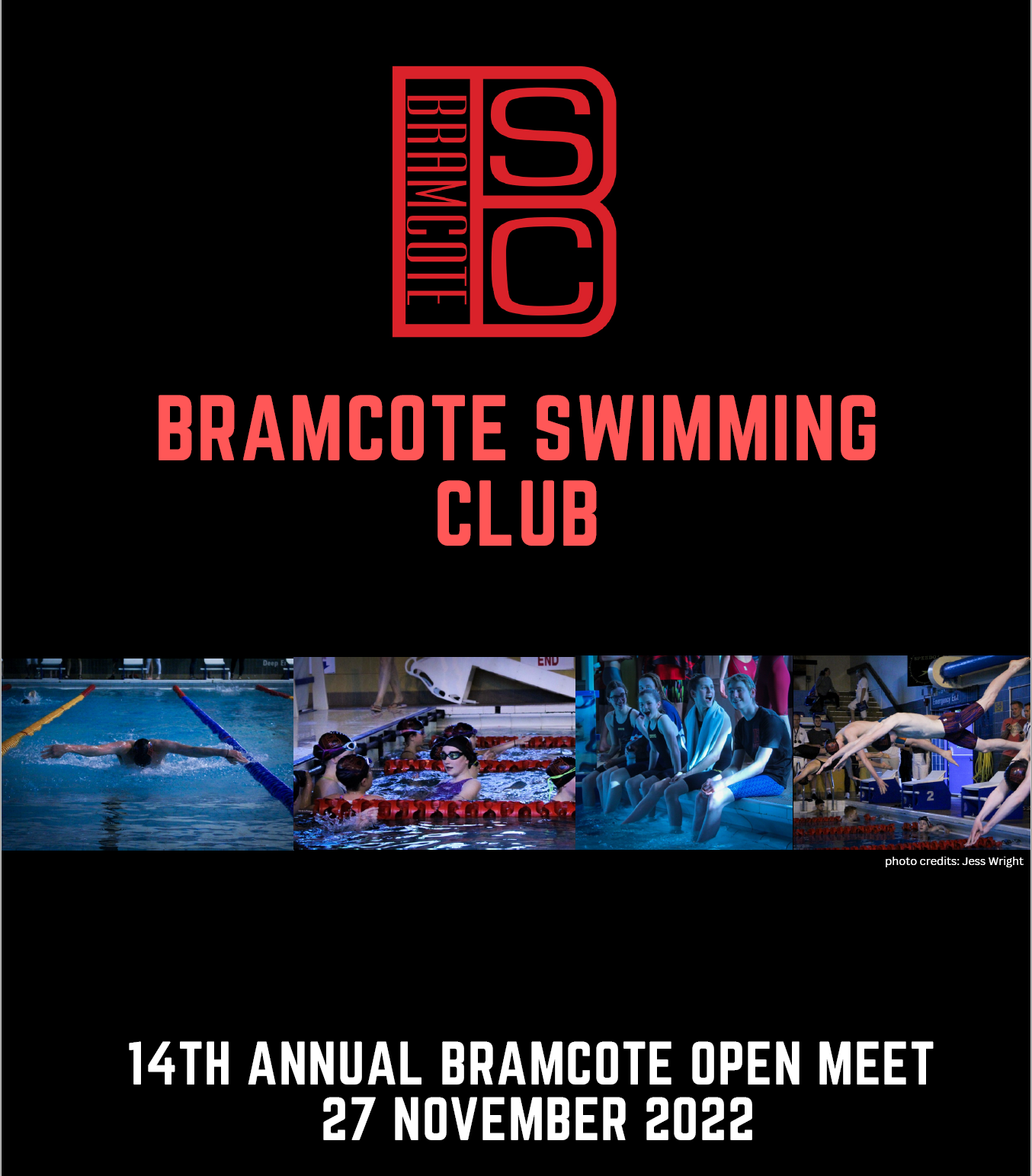 Key Information
See links below for important information regarding the Bramcote 2022 Open Meet.
Bramcote SC members should enter via Swim Club Manager
Additional information for visiting clubs
The closing date for paper entries is 1st November and 8th November for club electronic entries. However, the meet may be closed early if the events become full.
A list of all accepted entries will be published on this web page after the closing date to allow club administrators to check entries. Any discrepancies need to be highlighted ASAP In the case of any enquiries please contact us by emailing
Thanks to everyone who is supporting the meet this year.
We are very excited to be racing again! See you soon!
---